Visitors since
February 2002
Last Site Update:
27-Jul-2014 02:27 PM



Active Client 6.0
milConnect
ID Card appts

DCO



Training
21st Century Sailor

G.I. Bill
W.A.V.E.
Navy Cool
Post 9/11 GI Bill
College Navigator
Navy College Program

WEB Mail-East
WEB Mail-West
SAFE

NAVFIT98A

NFAAS
Military OneSource
National Military Family Association
USA4 Military Families
PCS Moves
Plan my move
Operation Homefront

MYPAY
USAA
Navy Federal
2014 Paychart
2014 Reserve PayDays
Clothing Allowance
TSP
2014 BAH Calculator
Per Diem Rate Query




Army Page
AGSM, Inc
Join/Requirements
Army Survivor Outreach Services
Get your Gold Star Pin
TAPS

PRIMS
OPNAV 6110.1J
Navy-PRT.com
Link to CFL Course-NKO
eCigs Regs

Navy JAG
JAG- TV, RADIO, Magazine
UCMJ
Military Court Martial

MWR Liberty

100 Objects

NROWS
Navy Reserve
Data Warehouse
Navy Reserve
Readiness Module

DoD Electronic Foreign Clearance Guide

Navy Graphics
Navy Public Affairs Guide
PUBLIC AFFAIRS BASIC TRAINING MANUAL
Social Media Guidance
Defense Imagery
DVIDS
Visual Information (VI)

CNRC
CNRC Forms Page
iNavy
PRIDE MOD
MEPS TRACK
CIRIMS
Navy Rating Cards
For Future Sailors!



NAVY Sports

Military Widows
Suicide Awareness
Voices of Education
Tragedy Assistance Program
Bereaved Parents of USA
Children of Fallen Patriots
Children of Fallen Soldiers
Fisher House
Matthew Freeman Project

NKO
FLTMPS
TWMS
DCO
NETPDTC
eNTRS-NETPDTC
NORU
CANTRAC
ESAMS
CeTars
Navy SAPR Program

NAVPERS 15665I
Chief Female
Chief Male
Enlisted Female
Enlisted Male
Officer Female
Officer Male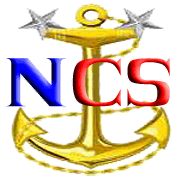 Another great Resource
for those interested in
a career with the Navy! www.navycs.com

ABOUT NAVYGIRL
I met the POTUS!

SPC
Lamonte Jordan Smith
4/26/91-9/26/10
In Memory of my Son
who died while serving in the US Army. You are missed by so many.
I love you forever,
Love Mom

NMCI
The web link to NMCI Outlook Web mail is: https://webmail.nmci.navy.mil/exchange
Instructions:
1. Plug CAC reader into PC
2. Plug CAC card into reader
3. Check to see if the system can read to certificates on the card 4. Click on the NMCI Web e-mail link 5. Type CAC pin in the dialog box displayed 6. Select the e-mail certificate from the list 7. Type one of the following:
nadsusea\ first.last user name (east cost accounts)
NADSUSWE\ first.last user name (west cost accounts)
8. Type NMCI Outlook Web e-mail password
9. Contact NMCI helpdesk at 1-866-843-6624